Voor in de keuken heb ik dit weekmenu bord gemaakt.
heel handig met al die kleine kaartjes zodat ik precies weet welke boodschappen in huis moeten komen en wat ik waarneer kook.

I made this weekmenu board for in the kitchen.
handy! so i can see what groseries i need to buy and i have a quick overview on what to cook.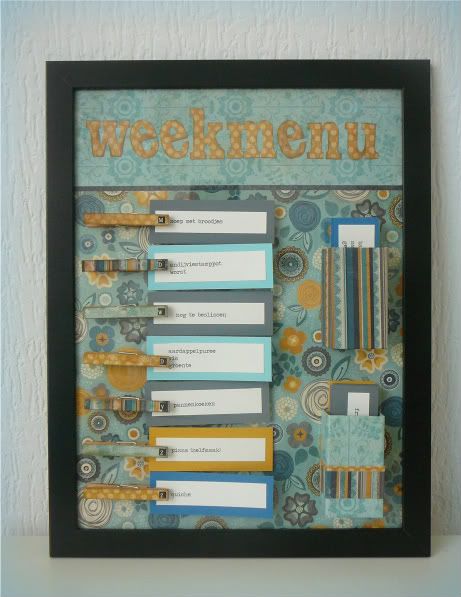 De basis van dit bord is een IKEA fotolijst genaamd "SAXNÄS".
en de papierlijn die ik gebruikt heb is de "my mind's eye, Stella and Rose" lijn.

For the basis i used a IKEA pictureframe named "SAXNÄS".
And i used the "my minds eye, Stella and Rose" scrapbookpaper collection