Ik ben op het moment helemaal van de projectjes.
geinspireerd door mensen als Kathy Orta van "Paper phenomenon" heb ik besloten om zelf ook eens een projectje te bedenken en uit te werken.
en dit is het geworden en kastje met laadjes die allerlei extra vakken heeft.
I'm all into projects at the moment.
Inspired by people like Kathy Orta from "Paper phenomenon" i've decided to develop and make a little project of my own.
and this is what i came up with, a little chest of drawers with several flip-open compartments.
dit is het kastje gesloten
(the chest closed)
: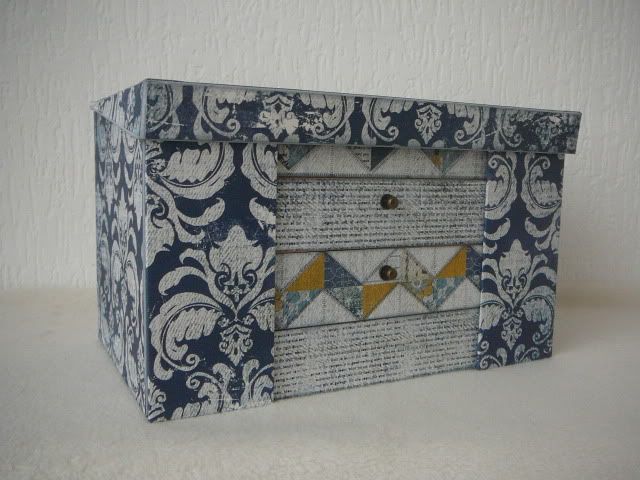 dan kan de bovenkant open
(the top compartment opened)
: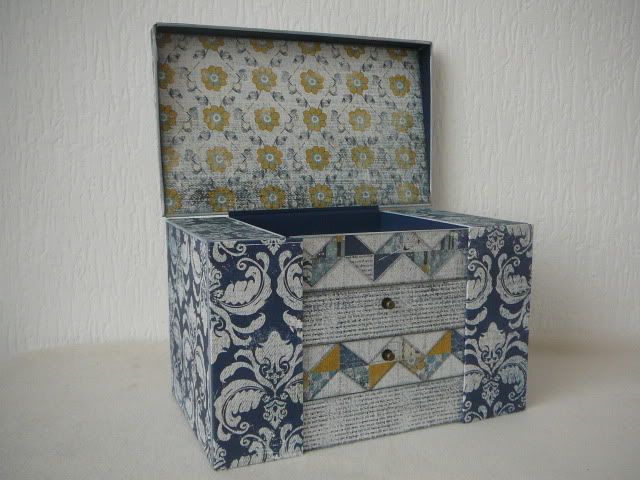 en hebben we vervolgens twee zijvakken die geopend kunnen worden
(then there are to side compartments)
: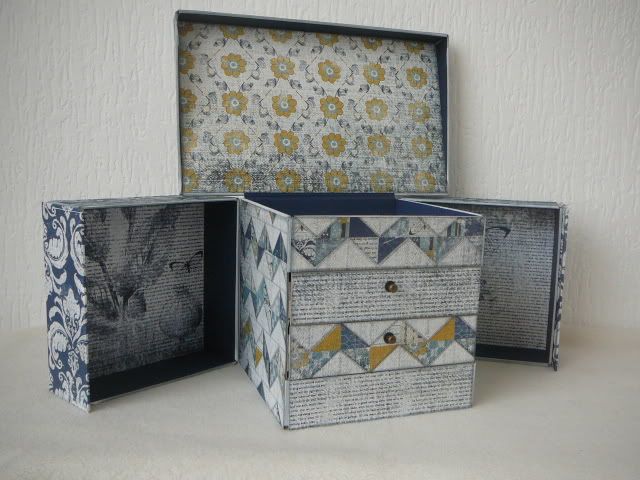 en dan kan je bij de twee laadjes
(and finally there are the drawers)
: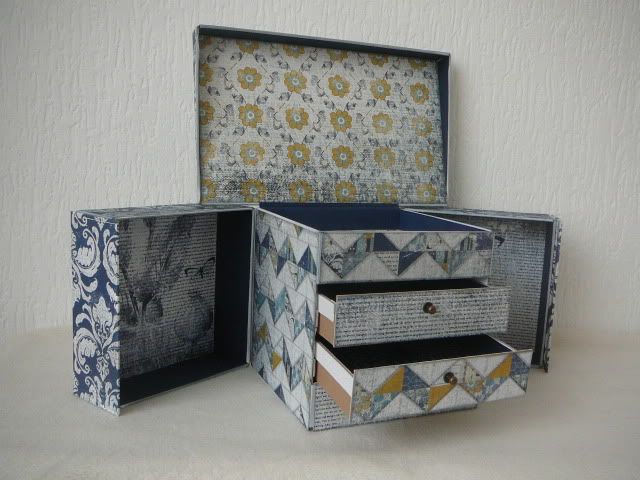 om het geheel wat duidelijker te maken heb ik ook weer eens een filmpje gemaakt
(to make everything clear i made a little video)
: