Zoals aan de zijkant van mijn blog te zien ben ik een P.I.T.A-babe! oftewel ik ben lid en fan van
Paper phenomenon
van de heerlijke Kathy Orta.
Ze maakt prachtige dingen, geeft gezellige Ustream-lessen en verkoopt de beste werkbeschrijvingen die er zijn.
Ik heb al een aantal van haar werkbeschrijvingen in mijn bezit en ben nu aan de gang gegaan met de Occasions folio.
Samen met het geweldige nieuwe papier van Echo park "This and That, graceful" heb ik het volgende album kunnen maken!
As can be seen on the right side of my blog...I'm a P.I.T.A.-babe! which means that i'm a member and fan of Paper Phenomenon, directed by the delightful Kathy Orta.
She makes the most beautiful projects, gives great ustream classes and sells the best tutorials around.
I've purchased quite a few of here tutorials and went on with the Occasions folio.
Together with the gorgeous paperline 'This and That, Graceful" I made the following album!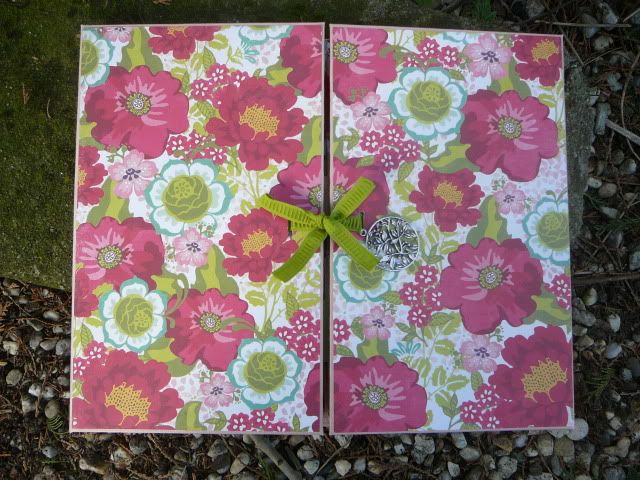 Er staan nog geen foto's in, maar ik heb een serie foto's liggen van de kids van een goede vriendin!
There are no pictures in it jet, but i have a couple of pictures from the kids of a friend which will be perfect for it!