Gisteravond was er weer een online crop op het scrapbookforum! Helemaal gezellig en we waren met een aardig groepje.
We kregen deze digitale layout om mee te spelen:
Last night i had a online crop on "het scrapbookforum"! We had a blast scrapping together.
we got this digital layout to play with:
En ik heb er het volgende van gemaakt:
This is what i made from it: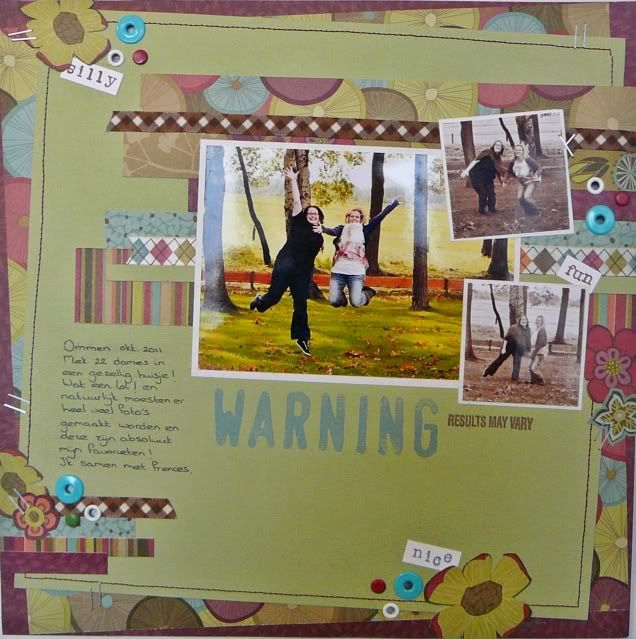 Het is jammer dat met dit donkere mistige weer ik geen betere foto kan maken want de kleuren komen niet zo heel mooi uit...maar we moeten het ermee doen.
It's to bad that the weather is so dark and gloomy so i can't make better pictures. The colors are not as nice as the real ones....but we have to go with it.
gebruikte papierlijn (used paper collection):
TaDa creative studios, "bountiful blooms"