Ik heb deze layout expres relatief simpel gehouden omdat de foto bijzonder is en het papier druk genoeg.
Dus geen uitgebreide bloemenpracht of grote hoeveelheden journaling, gewoon een rub-on met mooie tekst en wat borduursels.
I made this layout deliberately quite simple, the photograph is special and the paper buzzy enough.
So now elaborate flower arrangement or large journaling spots but just a beautiful rub-on and some embrodery.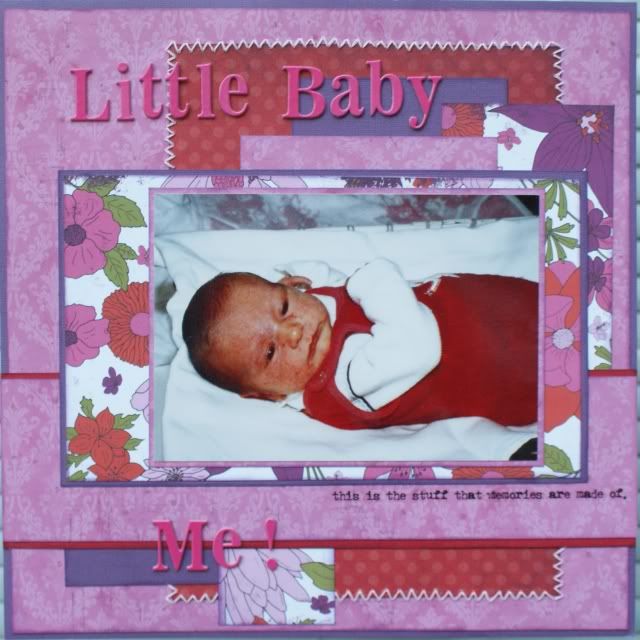 Ik ben bang dat ik helaas de merk van het papier niet heb opgeschreven.
I'm afraid i didn't wrote down the brand of the paper, sorry.